Because it is KURIMOTO
"KURIMOTO Co.,LTD", headquartered in Iwakura city, Aichi Prefecture, has been making efforts to improve the latest capital investment and technical capabilities since its founding and has made high quality, short delivery time, low cost manufacturing, prototype production It was. Tight schedule, our strengths and comprehensive strength to realize the delivery date is our strength. Because we are a good partner you can trust, we strive to do our daily work with spirit of customer priority. We will continue to strive to serve our customers by offering new value making full use of latest technology.
Five features of KURIMOTO
Feature 1: Quality policy "What is better than anything is short delivery time and low cost"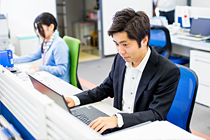 This is the philosophy that we have been raising since its founding. By utilizing the technology of mold making that has been polishing up and down since the foundation and the latest IT (Industry Technology) that changes rapidly day by day, we have cleared these three challenges and have developed high quality products that satisfy our customers, We offer you with short delivery time and low cost. We can respond flexibly to your request, so please contact us for any case.
Feature 2: The leading company of prototype that supports Japanese MONODUKURI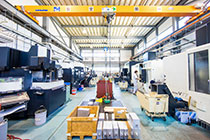 Technological capability of prototype production supporting Japan's manufacturing
Automobile industry which is an important key industry supporting the Japanese economy. It is our company's pride of many construction methods that supports it. We start with interior and exterior parts such as instrument panel, bumper, door, etc. We are responsible for prototyping of almost all automotive parts including intake system parts around the engine, head cover and engine cover, and we support the automobile industry firmly I will.
In addition to automobile parts, it is involved in the prototyping of all industries such as the home electronics industry and the aircraft industry, and is a "prototype leading company" that supports shadow of manufacturing in Japan.
Feature 3: As a bridge from prototype to mass production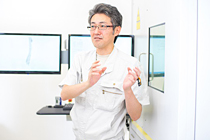 Introduce latest equipment including 3D printers
We not only make high quality products "quickly and cheaply", but also emphasize mass production support in the post process of trial production. Here is the reason why we are aiming for in-house production of all processes - to communicate the problems occurring in the trial production process to the customers on site in actual situations, to solve them together and to mass-production processes. By fully utilizing the latest equipment such as resin flow analysis of molded products, CT scanner, non-contact 3D scanner, we will do our utmost to solve customer problems.
Feature 4: Introducing the latest equipment including 3D printers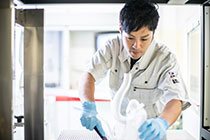 Technological capability of prototype production supporting Japan's manufacturing
While enhancing prototype production and processing technology by craftworkers, we are actively introducing state-of-the-art equipment such as 3D printers and are working to further improve our technical capabilities. Our mission is to constantly improve technology, aiming to provide products that will satisfy our customers even more.
Feature 5: deliver pleasure and satisfaction to all "customers", "employees" and "communities"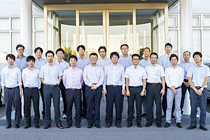 Introduce latest equipment including 3D printers
For our customers, employees and communities
I would like to be a useful company.

In order for the company to develop, it is necessary for employees to be able to work vividly and pleasantly, and to receive greater trust from customers. If we are satisfied with our customers and employees, we believe that nature and company management will be smooth, which will lead to social contribution in various forms.
To ensure that good circulation continues, we are engaged in active investment in the latest equipment, maintenance of a comfortable working environment, and return of profits to employees. We will continue to devote our sincere desire in the desire to be a company that can deliver pleasure and satisfaction to customers, employees and local communities.